Smooth House Removals by Our Dedicated Team of Experts
Welcome to West London Removals, in the heart of West London. We have been serving people for many years offering the best house removals in South England. Our reputation speaks for itself in terms of our commitment and professional approach to the requirements of our clients. We operate within a wide radius covering all of the UK nationwide. By choosing to use our company we will go the extra mile to ensure that your time and experience with us is an enjoyable one. Our moving services delivered in West London range from home removals to almost any domestic removals and if you require something that we do not mention then please ask us anyway and we will do everything in our power to assist you. If you have items that need to be moved from one place to another, you don't need to look any further. Just call us on 020 8746 9694 and speak to one of our highly trained operators who will then guide you through our range of services to find the best one to meet your needs. Our advice and price quotes are completely free, so you are under no obligation to hire us.

We are a family run independent firm who are confident in knowing what our clients expect from us. That is why we respond with complete loyalty and dedication at every single step of the way. We do not settle on just serving our customers, we always strive to surpass their demands where possible in order to leave them as happy as possible. Home removals have long been our passion and that's why over the years we have had numerous happy clients who have needed our assistance when moving house. Our first class house relocation services continue to please clients every single day of the year and our reputation grows with each project we take on. Although we make a point to advertise our company for maximum exposure, we still find that the highest percentage of our work comes mainly from recommendations given by previous clients. In addition to how we maintain our reputation we always ask our clients for an honest opinion on how they rate our company. This comes in the form of a short questionnaire which we ask each client to fill.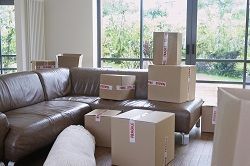 Becoming part of the team at West London Removals is not an easy task. We have very high standards and our loyal team involved in all the steps of house removals, of which most of them have been with us for a very long time, have to be clean and tidy and professional in every aspect of the house relocation process. To achieve this we give our staff a high standard of training, a very smart and professional uniform and everything that makes their appearance and standard of work possible. We realize that moving house can be highly stressful and we make it our mission to keep our client happy and relaxed through the whole domestic removals procedure. Any respectable house removals company would agree that having the best vehicles for the job is essential and that is something we don't overlook. Our fleet of vehicles is without a doubt the most modern used in West London to ensure that our customers always have the best vehicle for their move. Simply call in to our office or call us on 020 8746 9694 and we will give you the best advice on your forthcoming move.